Had a fun night last night in St Martin when Zanshin and Killarney_Sailor decided to have a beer with moi at the St Martin Yacht Club.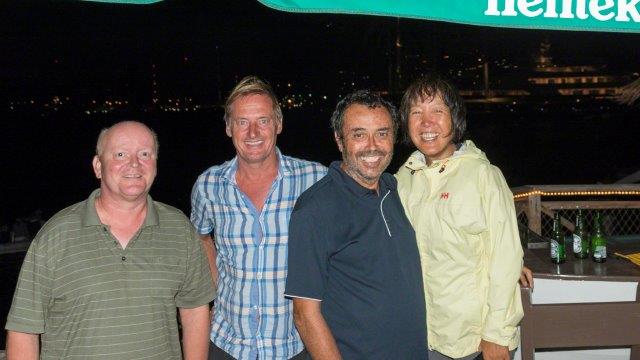 From left is Arnd from Zanshin, Mark from Sea Life, Bruce and June from Ainia better known here as Killarney_Sailor.
Now that was a great night!!